POSSESSING OUR LAND: "The Nehemiah Project"
Possessing Our Land is River of Life's 2016 building initiative. This initiative is a response to several words from the Lord, from different sources. It is our belief that at this time, the Lord is leading us to give towards and to trust Him for a home for River of Life.
Moreover, I will appoint a place for My people Israel, and will plant them, that they may dwell in a place of their own and move no more… 2 Samuel 7:10
You can join us on this journey and help us reach the goal we feel the Lord has given us. Using the button below, you can contribute directly to the building fund. simply click the button and follow the instructions on the following page.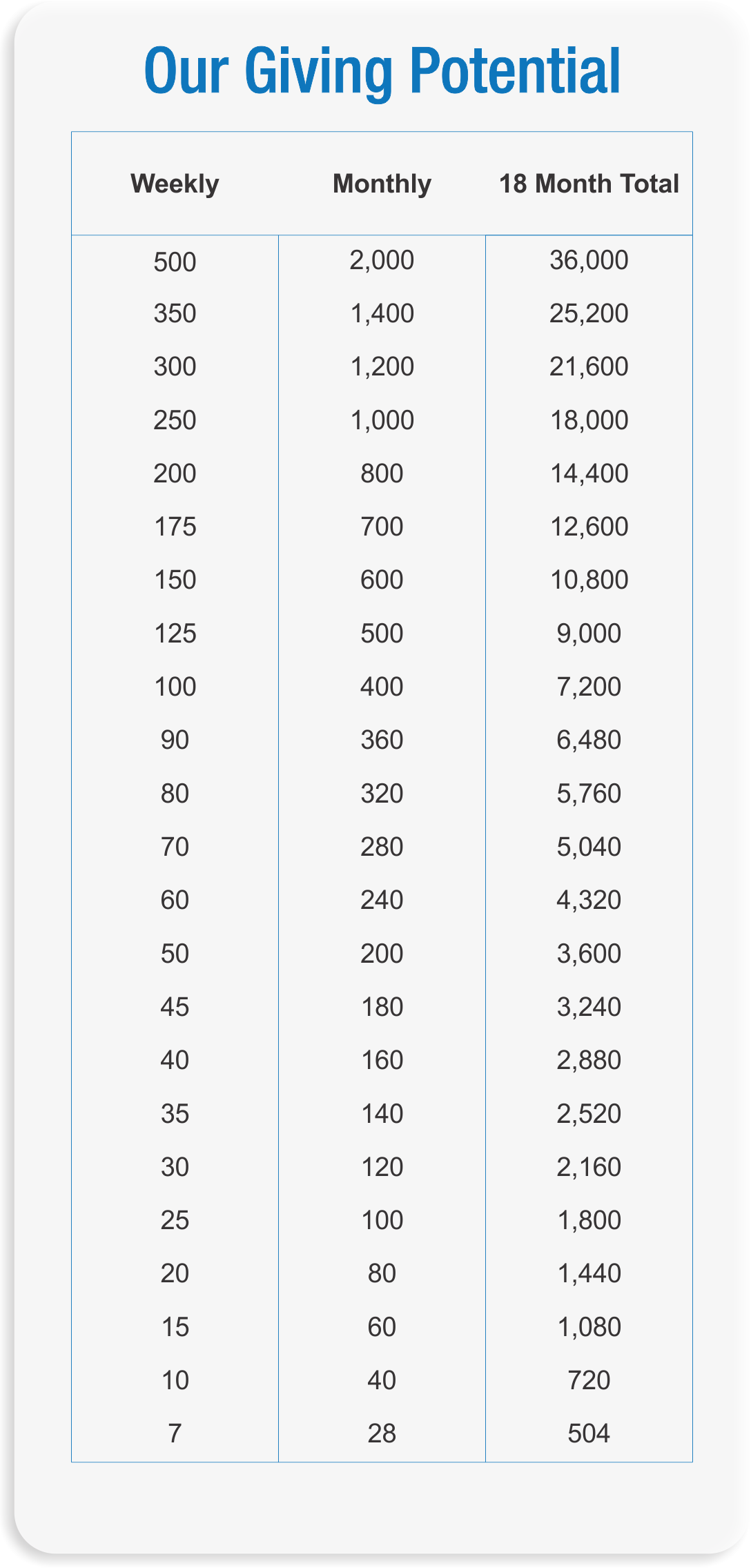 These tables are tools to help us understand how, together, we can meet the challenge of finding God's appointed home for River of Life Family Church.
They explain the potential different levels of commitment can have and what it may look like, overall, as we journey together to meet the financial challenge ahead.